About
AT Components (Assembly Technology Components, Inc.) located in Garner, North Carolina, was founded in 2000 by former employees of C&K Components' Clayton Unimax Division. Product lines such as the Unimax 9 Series Lighted Pushbutton, military style toggles and pushbuttons and many other bracketed style switch products were aquired, relocated, and continued the manufacture of these product lines.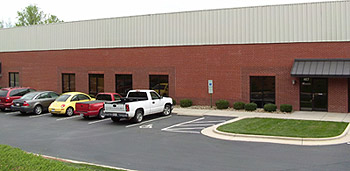 In 2001, AT Components developed its first major new product, a float switch assembly for Electrolux Home Products, Inc. located in Kinston, North Carolina and went on to manufacture over 10 million units. AT Components has continued to develop new products and components for original equipment manufactureres such as BNL Industries, Boon Edam, WR Long, and Tekelec.
AT Components has expanded it's product line and services by distributing Unimax Safety Switches and Keypads and Limit Switches from Moujen Electric Company, and adding value added and assembly operations for major customers such as Omron Electronics and Agilent Technologies.
Please contact us or check out the web site to find out more about our product lines, how we can help with your next product development project, and how we can provide value added and assembly services for a variety of products.
Main Contacts
For Sales & Engineering contact;
Mike Brown – General Manager
For Production & Purchasing contact;
Susie Cavalier – Production Manager
For Accounts Recievable & Payables contact;
Martha Brown – Accounts Manager